The Vienna Model: Housing for the Twenty-First-Century City
May 17, 2017 - July 16, 2017
With its innovative ideas, especially in the field of social housing, the city of Vienna has long been a pioneer in the global pursuit of new strategies for the design and implementation of forward-thinking urban developments and ways of living.
Building on urbanistic and social aspects, Vienna has not only constructed new projects with distinctive qualities throughout the city but also founded and revitalized entire quarters. With their historical roots in "Red Vienna," these concepts signal dynamic opportunities to enhance the quality of life in a contemporary metropolis by creating model living environments.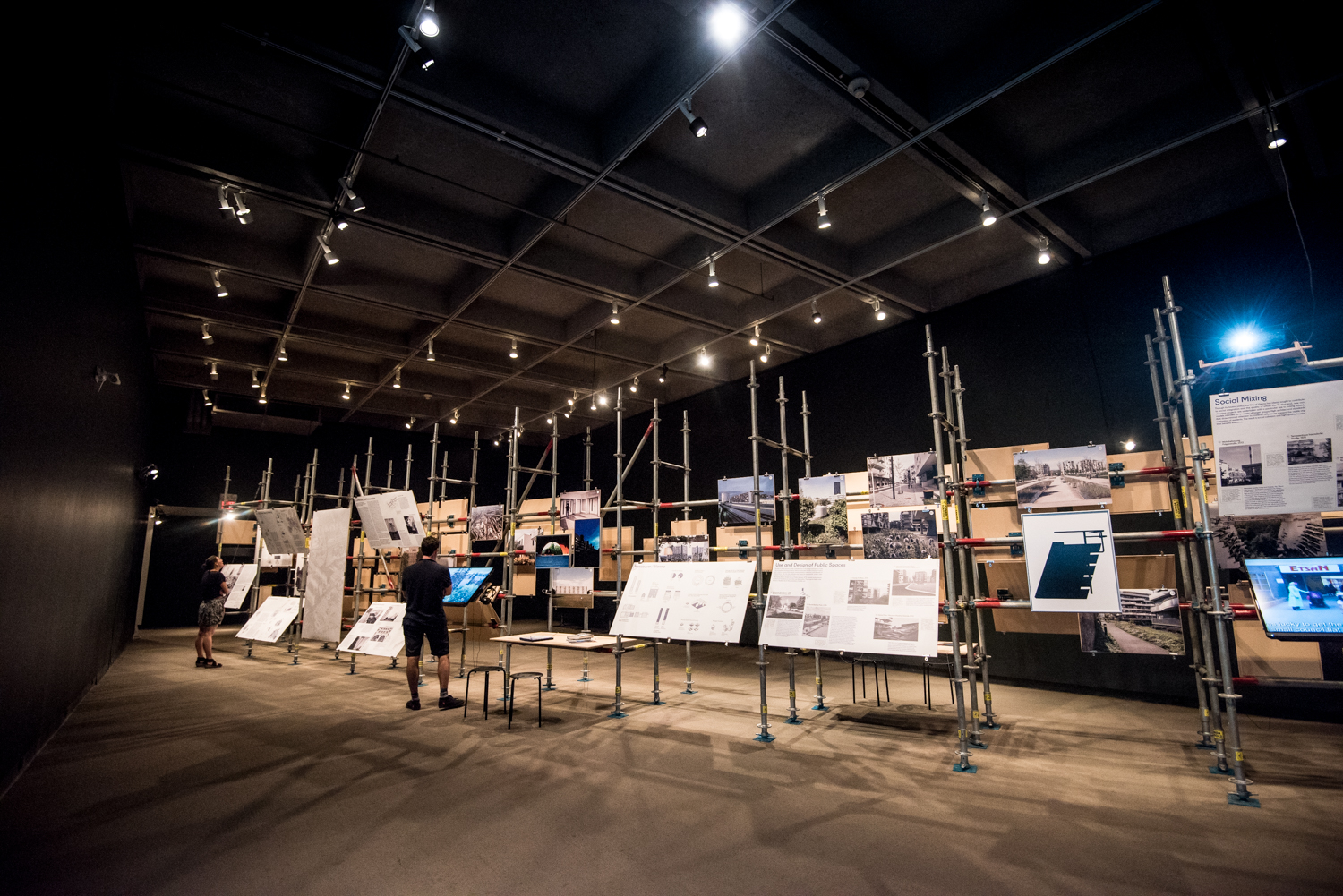 The Vienna Model: Housing for the Twenty-First-Century City shines the spotlight on sixty prototypical projects from the last hundred years, with a special focus on the public art that has complemented the city's housing since the First Republic. Today about 60% of the Viennese population live in municipally built, owned or managed housing and the city clearly controls its housing market. This is a different condition than exists in the United States where, in most cases, the private market is the provider of housing and is relied upon even to rehabilitate existing neighborhoods and create new communities. To expand this architectural and urban discussion, the curators invited Vancouver and Vienna based artists and cultural researchers Sabine Bitter and Helmut Weber to look at these communal spaces and concepts and speculate on how they resonate within artistic and cultural practices. Their selection of art projects and public works will accompany, reflect upon, and contextualize the selected examples and also shape the format of the exhibition and publication.