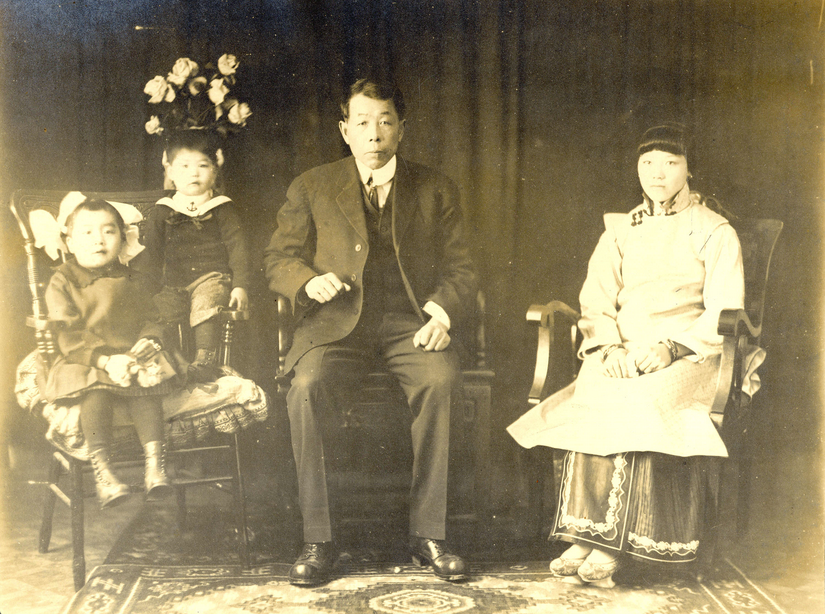 We here at the museum have been enjoying the sunshine and warm breeze that have been rolling in the last couple of days. Spring is in the air (probably, almost?) and with the slight rise in temperature, we've noticed other warm currents flowing through Vancouver. There's some literal hot air like the kind that will be used to heat the new Telus development downtown or like the exhaust from cars that will be driving over a new downtown overpass. Then there's the heated conversation surrounding the possibility of a new, expanded VAG building. And finally, there's a look back at some figurative steam, a boiling point in Vancouver's history: the 1887 Race Riot. 
Art Speak. Vancouver artists like Roy Arden and Ken Lum are voicing their support for the movement of the Vancouver Art Gallery to a new location near the current Queen Elizabeth Theatre. As this Georgia Straight piece explains, "In early March, Vancouver city council will consider something different: whether to allow the Vancouver Art Gallery to develop a new $300-million gallery on the old bus-depot site, a city-owned parking lot known as Larwill Park, just east of the Queen Elizabeth Theatre complex. It would replace cramped, inappropriate exhibition spaces in an adapted courthouse." Artist support for the move comes amidst opposition from the likes of Bob Rennie (who would like to see VAG's collection split between multiple new locations) and those dubious of the VAG's ability to fundraise the $300 million required to build the new gallery. 
Race Riot. As The Tyee points out, last week marked the 126th anniversary of Vancouver's very first race riot. Tracing the beginnings of an incident that saw white males run Chinese labourers out of the city, the article also delves into the long-term implications of the riot. As interviewee David H.T. Wong explains, although the extreme xenophobia of Vancouver's early years has dissipated, there is still conspicuously little Asian representation at events like the commemoration of the CPR's Last Spike. 
At the MOVEUM:
March 7 - Special Curator Talk & Tour: A Clandestine History of Contraception 
March 10, 17, 24 - Design Sundays: Upcycled Urbanism
[Image: Unidentified Chinese family in Western style dress, c. 1914. Courtesy of the City of Vancouver Archives, 
CVA 287-17
]