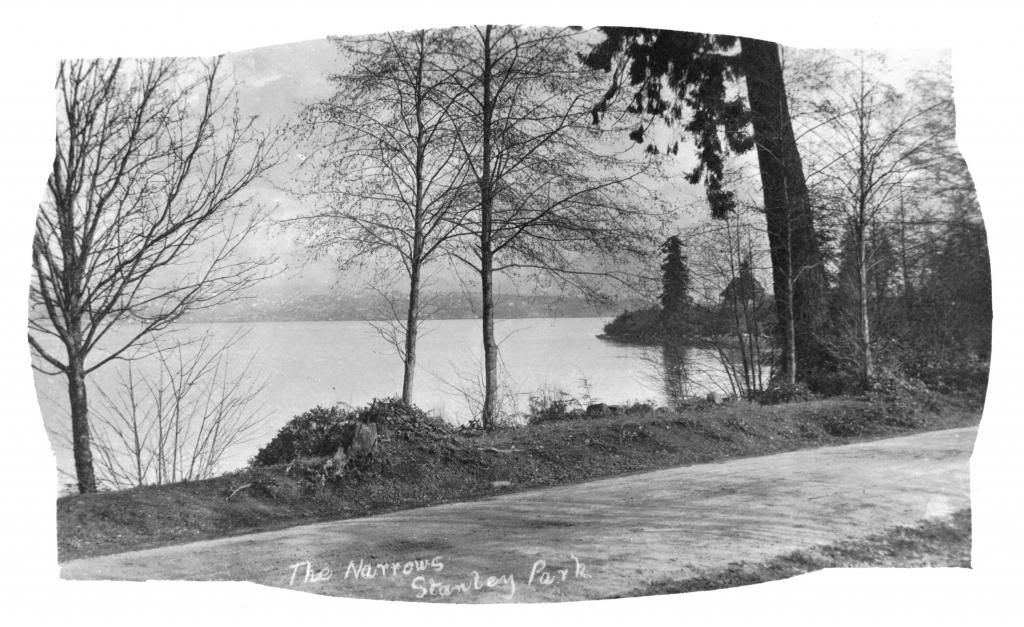 This week brings some new takes on common Vancouver themes like public space interventions, cycling, and transit. You'll learn where to track down a mobile park, what people want in a bike route (and how to flirt while riding), and about a potential downside to our new transit fare system.
Cycling Report Card.
The Vancouver Sun recently spoke to Kay Teschke
 about what Vancouver is doing right, and what it needs to work on in terms of cycling safety and infrastructure. According to Teschke, a UBC professor and cycling advocate, separated bike lanes are the way to go, hands down, for reasons of accessibility, comfort, and safety. Another possible benefit? Facilitating 
bicycle flirtations
. 
Happy Birthday, Stanley Park. 
And lastly in honour of Stanley Park's 125th anniversary, an article exploring its 
influence on the city
. (Oh, but wait, there's a bit of a 
dark side
). 
At the MOVeum:
[Image: The Narrows, Stanley Park, ca. 1900. Photo courtesy of the City of Vancouver Archives, 
CVA 677-487
]