Blog
MOVments: Being on (the Cutting) Edge
Posted by:

Anna Wilkinson

on

August 01, 2013 / 8:32 AM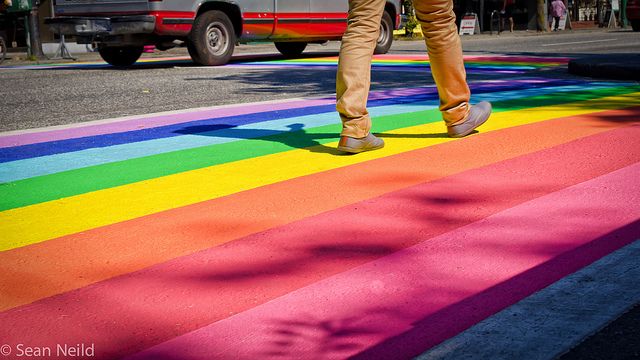 Sometimes there's a fine line between being on the cutting edge and just plain being on edge. This week we bring you two lovely stories of Vancouver's willingness to push boundaries and embrace new, fresh ideas. And for good measure: one story of a divisive new bike plan that has excited some and induced anxiety in others.
Beach Biking. We start with the story that's put some Vancouverites on edge: the freshly approved Kitsilano bike route that will see a one-kilometre stretch of Point Grey Road closed to commuter traffic. Many cyclists are loving the idea of biking directly between the Burrard Bridge and Jericho Beach, while some local residents fear the impact of 10,000 motorists being diverted onto their streets. Meanwhile The Tyee asks: Why was this such a controversial topic in the first place? And Gordon Price tells us to relax.
One Little Free Art Exchange. As the Globe and Mail reports, "It is believed Metro Vancouver has between five and 10 "little free libraries." And now, one little free art exchange." Cheryl Cheeks' brain-child, the aptly named Dude Chilling Art Exchange, located in Mount Pleasant's Guelph Park (also known as Dude Chilling Park) was unveiled this weekend. We're pretty excited to check out the first public spot in Vancouver where you can swap anything from sculpture and paintings to poetry and photos.

At the MOVeum: