Blog
MOVments: Putting Maps to Work & Subverting Expectations
Posted by:

Anna Wilkinson

on

July 17, 2013 / 1:50 PM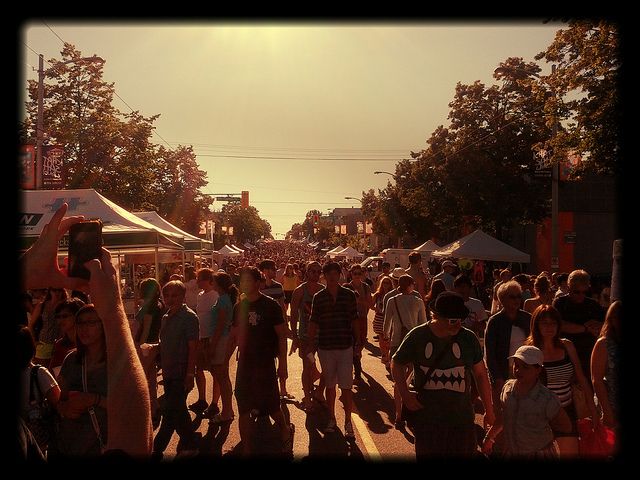 This week,
an interactive map of Vancouver occupations
got us thinking about patterns and socio-economic trends in the city. As the map reveals, doctors are seemingly more likely to live in Shaughnessy and musicians on Bowen Island. But elsewhere in the city people are defying expectations and reworking conventional wisdom. Unexpected donations to the arts, innovative art and architectural interventions, and shifting ideas surrounding homeownership are forcing us to reconsider what we thought we knew about the city.
Funding Win.
While the arts and culture sector is generally facing funding cuts, one unique Vancouver program recently got a big break from an anonymous donor.
Vancouver Coastal Health's The Art Studio Program received more than $208,000
allowing it to stay open another year and provide people with mental health and addiction problems therapeutic access to art classes. A longterm financial solution will still need to be put in place for the program to continue.
Taking Art & Architecture to the Street.
This Saturday, July 13 saw Granville Street come alive with MOV's long-awaited public design and build event,
Upcycled Urbanism
. Hundreds of Vancouverites and passersby took part in the re-imagining of one of Vancouver's busiest streets to build beautiful, hallucinatory, and playful structures out of re-purposed polystyrene. Stay tuned for the official wrap-up, but in the meantime, here are photos to relive the day, posted on
Xinhua
,
Flickr
, and
Facebook
.
And a hat tip to our neighbors for their massively successful Khatsahlano! Festival, for
bringing Kitsilano streets to life
with vibrant musical acts and innovative art works, including a POD container gallery where MOV shared its new mobile app and virtual exhibit,
The Visible City
with the Festival's estimated 100,000 attendees.
Getting Real with Vancouver Real Estate.
For many of us the dream of buying real estate in the city is just that, a dream. As
this
Globe and Mail
article explains, as of last year over half of all single-family detached homes in Vancouver were valued at one million dollars or higher. This has caused a major shift in how young people are viewing homeownership and the Canadian dream: "Young, well-educated wage earners, who for decades have regarded a detached home as a natural aspiration, are now revising their expectations, ratcheting down their hopes." Great take on the cultural ramifications of Vancouver's real estate market.
At the MOVeum:
August 15 - Redacted Readings
October 2 - Legacy Dinner